Regular price
$ 19.95 USD
Regular price
Sale price
$ 19.95 USD
Unit price
per
Sale
Sold out
Share
Paperback – 2014
Denny Akeya (Siberian Yupik name "Yava") was named after his great grandfather. The Akeya family members are legendary in the history of St. Lawrence Island, the Village of Savoonga, and Siberian Yupik culture. Denny's father was Alex Akeya, Siberian Yupik name "Aayanga" (1928-2011). He was a highly respected elder in Savoonga, and he was featured in the 1976 book The Eskimo People, part of the Indian Tribal Series.
The Akeya family built the first house in Savoonga, and the lives of both Alex and Denny revolved around trapping camps and hunting expeditions, keeping alive the traditions and culture extending back to Siberia, and handing it down from generation to generation. They lived in two different eras. Denny says, "The world where I grew up hunting and living on the games we hunted, and the world where there were supermarkets to buy food." The first "outside" school Denny attended was in Wrangell, Alaska, through the eighth grade. He later graduated from high school in Chemawa, Oregon.
Denny's first book, God Created the Heaven and the Earth, Including Me, was published in 1999. It is about "...what I've learned from the elders that have taught me as I was growing up."
His second book, White Sharks of the North, is a testimonial to his astute observation skills and his identification with and appreciation for God's creatures that were always close about him. Denny doesn't hunt polar bears or eat the meat from polar bears for reasons he shares with his readers in his marvelous book.
He has started work on his third book that will be titled, One Foot in Sealskin Boot, One Foot in Sorel. As one might guess from the title, Denny is writing about the challenges of growing up in a changing world as it was revolving about him, and how those changes impacted his deep Siberian Yupik cultural habits and heritage.
View full details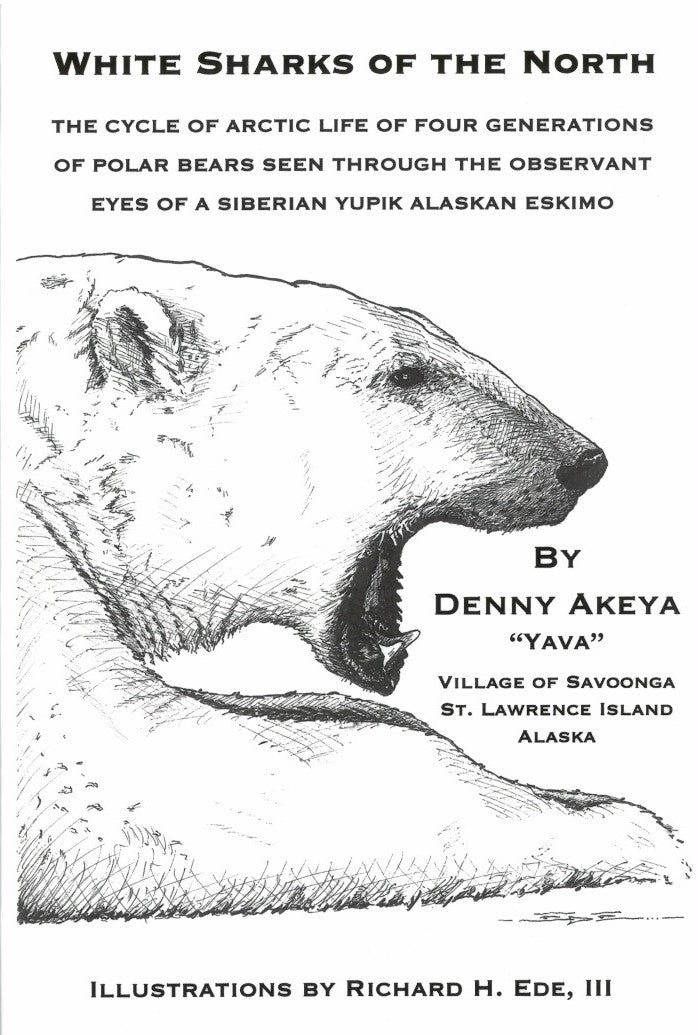 Shipping

Share the details of your shipping policy.

Returns

Share the details of your return policy.